Founded in 1982 to promote on-going comradeship amongst members, and to assist with the welfare of Vietnam Veterans, their children and whanau.
Latest News
***

Stop

Press***
LAST POST - Daphne Margaret Shaw (E215491)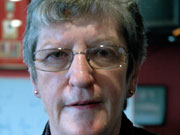 It is with deep sadness that we advise the passing of Daphne on 2 December 2023.
Major Daphne Shaw served with 1 ALSG at Vung Tau Hospital. She joined the Royal New Zealand Nursing Corps in 1969 as a sister. Since that time she served in hospitals in all three Services within New Zealand and in NZ Force Hospital in Singapore and, notably, in 1971 for a year with No 1 Field Hospital, Vung Tau, South Vietnam, nursing Allied casualties requiring medical, surgical and intensive care. She was awarded the Associate of the Royal Red Cross (ARRC) for her services in Vietnam.
During her service Major Shaw demonstrated the highest professional standards in her care of Service and civilian patients and was an inspiration to junior nursing officers and medical staff.
Rest in Peace Daphne. Thank you for your service.
(Further information will be advised when it comes to hand)
NZ VIETNAM VETERANS NATIONAL REUNION 2024
FOR VETERANS, SPOUSES/PARTNERS, CHILDREN AND GRANDCHILDREN
Warning Order for Friday 1st Nov to Sunday 3rd November 2024
REUNION VENUE - TAUPŌ
For more information CLICK HERE
NEW ZEALAND VIETNAM VETERANS ASSOCIATION CHALLENGE COIN
New item available in Q Store. $20 each. Click here for further information
RF CADETS - 75TH REUNION - SEE EVENTS SECTION FOR FURTHER INFORMATION
NEW ZEALAND DEFENCE FORCE
The NZDF Health Hub website can be found here https://health.nzdf.mil.nz and is worth exploring. It is part of the work going forward on the health of veterans, serving men & women, and whanau. A video on how to use the website can be found by clicking on this link: https://health.nzdf.mil.nz/take-action/using-this-website You will find resources for all members of the NZDF community here.
OTAGO UNIVERSITY RESEARCH - LOOKING FOR PARTICIPANTS
Otago University is looking for participants to take part in a study on alternative and complementary medicine to help relieve pain and distress. A link to the website is https://blogs.otago.ac.nz/veteranshealth/acupuncture . For a particpant Information sheet, click below: https://blogs.otago.ac.nz/veteranshealth/files/2023/05/PIS-update-protected.docx
Veterans' Affairs Website - "Learn About Our claims Process"
Veterans' Affairs have advised us that they have a new section on their website called "Learn about our Claims Process". It contains information specifically for their clients.
It talks about processing times for claims, how to make a claim and what to expect after a claim has been made. This is initial info and it will be updated quarterly on the website.
Click on the link below to the new section:
https://www.veteransaffairs.mil.nz/for-clients/information-about-claims/processing-times-for-claims/
MENTIONS IN DESPATCHES by dave sabben
Dave Sabben was a Pl Comd in D/6RAR at Long Tan. He has just published a coffee table book based on his letters to his wife Sue. It is a fantastic read, and will ring all sorts of bells for our cohort. It also tells the Pl level story of Vietnam which will be of interest to the whanau. Click here for more information and review 1 and review 2. Dave's website is www.sabbenmidbook.com where you can find information on how to purchase this book.
AL DON - FINALLY LAID TO REST ON HOME SOIL
Photo by MONIQUE FORD/STUFF
Vietnam War casualty Sergeant Alastair Don's grave at Ara Tapu Cemetery, Paraparaumu. His son Mike Don (left) and Chris Turver, former Vietnam War correspondent who was in the vehicle with Don when a landmine blew it up.
Click on the link to read the Stuff article about Al Don
https://www.stuff.co.nz/national/131729868/one-of-nzs-first-vietnam-war-casualties-finally-laid-to-rest-on-home-soil
Vietnam Veterans (Neville Wallace Memorial) Children's & Grandchildren's Trust
The Trust have a new website up and running as the old domain had outlived its usefulness. The new site can be accessed at:
MEMBERSHIP
Subscriptions are now due for 2023 - 2024. Cost is $25 per year. An application form can be downloaded here Word doc or PDF
LATEST FROM THE MoU WORKING GROUP
As advised by NZVVA, the negotiations with the Crown have now concluded. Click here for the latest communique from the MoU Working Group Chair and the documents that have been released.
PREVIOUS COMMUNIQUES FROM THE MoU WORKING GROUP
Communique Four - Click here Communique Three - click here Communique Two -click here Communique One - click here
EX-GRATIA PAYMENT
To all Vietnam Veterans, partners and surviving spouses. Please click on the following link for an important update
Notice to Vietnam Veterans Re Ex-Gratia Payment
Agent Orange and other research papers
Click on the links below to access papers submitted by Eddie Nock on
An update on his research paper can be accessed (click here) along with the information sheet here
COMMUNICATIONS
Contact
The next edition for the year will be out in July/August 2023. Please note this will be emailed to members.
Any contributions for the next edition can be emailed to:
This email address is being protected from spambots. You need JavaScript enabled to view it.
Remember, this magazine is for you the members so if you have something that you think will interest other members, pleas send it in. All articles are welcome.

NZ MILITARY SERVICE RINGS
Available for purchase direct from the Jeweller. If you wish to know more information about these rings please contact
This email address is being protected from spambots. You need JavaScript enabled to view it. or
Click on the following link:
https://www.minturnjewellery.com/shop/Veteran-Military-Rings-c25212377
Forum
Members only area. Create an account to access the new message board and other member information. You need to be a financial member to access this area.